Shop Anywhere, Finance Here
Bring Your Own Equipment or Finance Ours
Leases, Loans, Buyouts, or Consolidations
Certified Live Financial Professionals
We Finance any Asset, anywhere in North America
Any of these apply? You're in the right place.
5 minute application. Approval in 24 hours or less.
Equipment Financing Calculator
Estimated Payment:
/ month

Rates are estimates only, and depend on a variety of factors
Talk to our live finance experts for clear, simple guidance to choose the best funding options for your business
Shop for the equipment that you want to grow your business, from any platform, anywhere in North America.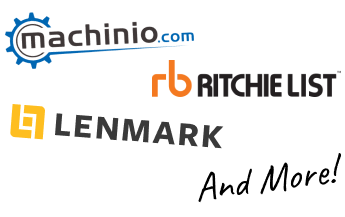 Let us know what you bought or want to buy and our in-house finance experts will get to work.

We'll do the hard stuff: negotiating rates, paperwork, and optimizing a deal - so sit back and relax!

Once you're approved, we can help get equipment straight to your door. Even if you bought elsewhere!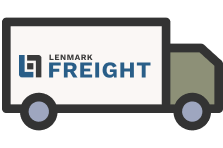 We're ready to finance your equipment - Let's get started!
Financial Services We Offer
Leases

Lenmark offers comprehensive lease services to suit your needs. The benefits of a lease include not having to pay tax up front, and also not holding the equipment as an asset on your balance sheet
Loans

Loans sit on your balance sheet as an asset that you own directly. This can increase company equity over time as the asset is paid off. Note that you do have to pay tax up front with finance options. If you are having trouble deciding between a lease and a loan, talk to us!
Trade-Ins

Currently financing something but need to upgrade your shop? We can do a trade in and pay off your current loan or lease so you can make the upgrades you need in your business.
Consolidations

Have multiple leases or loans and want one low payment? Lenmark can assist you through a variety of options including consolidations and buyouts of equipment to simplify your payment and lower the amount.
Buyouts
Stuck in a current loan or lease and need new equipment or to get out? We will buy out your existing loan and sell your equipment for you. Alternatively, you can always trade in and we can help you finance your new asset.
Finance Consultations

Generally confused on how to finance assets with your company and want to learn more? We can do an evaluation to see how we can help you streamline and lower payments!
Frequently Asked Questions
Q: Will you really finance any assets in any industry?
Yes! We can help with almost all assets in any industry as long as they are for industrial, commercial, or heavy duty applications.
Q: Can you finance in the USA or Mexico?
We primarily finance in Canada and the USA. Mexico can be challenging unless you have a US or Canadian based business. Reach out for more information on international lending.
Q: Can you do loan consolidations?
Yes! Our team can work with you to arrange a new debt structure that raises capital and lowers monthly payments. Our professional finance manager would be happy to review your needs and discuss some options with you. Fill out the inquiry form and we can connect.
Q: What amortization terms do you offer?
We do a standard 12 month interval structure from 24 months all the way through 84 months. The length of the loan may be contingent on the price of the asset, however.
Q: What is the maximum loan to value amount (how much of a down payment do I need)?
We can arrange for up to 100% financing on assets (i.e. $0 down). Keep in mind that number can be influenced by your credit history and nature of the asset you want to finance.
Q: How easy is it to get approved?
Couldn't be easier! We do all the hard work on your behalf. All we need is some basic information and we take care of the rest. You can start by filling out the Apply Now form and we can begin the process with you.
Q: Can we finance freight and decommissioning/recommissioning costs?
Yes! We can add 'soft costs' such as shipping, software, installation, decommissioning, and other associated costs on most deals up to a certain percentage.
Q: Can I purchase my equipment elsewhere and finance through you guys?
No matter where you buy your equipment, we can finance it! Feel free to shop at Ritchies, on Facebook, Craigslist, Ebay, or any other marketplace and bring the asset to us. Once you fill out the form we can get started!
Q: Can you finance old equipment?
We offer exclusive and unique rates for older assets. With the nature of our business, we deal with all types of used equipment, all the time.
Q: How you do deal with buyouts and trade-ins?
We take care of all of that for you! Our professional finance manager will interface with the various parties to ensure an easy transition process and try to get you cash back in your pockets.